LumiBat, Lyon, France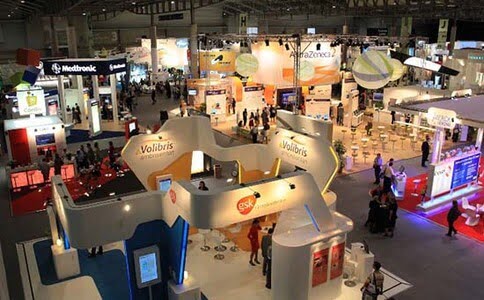 Development time2019.06.13 ~ 2019.06.15 
Exhibition industry:

illumination

Holding period:

Once a year

Hosting address:

Eurexpo Parc, France - 

Lyon

 - 

Lyon Europe

Open Hours: 

09:00 - 18:00

Organizers:

French CDO Exhibition Company

Exhibition area:

11,000 square meters

Number of viewers:

20000 people

Number of exhibitors:

450 homes
Exhibition introduction
Lyon, the second largest city in France, is known for its splendid lighting city and is the lighting center of Europe. Lighting management and technology are always at the forefront. In order to enhance the international popularity of the exhibition, the organizers of the exhibition have established friendly and cooperative relations with many overseas media.
It is believed that the exhibition will become the flourishing world trade fair for lighting and lighting. Participating in the exhibition will help enhance the competitiveness of China's domestic lighting companies' products in the European market, expand brand promotion, and achieve fruitful trade results. 
market background
As the second largest city in France, Lyon has always been famous for its beautiful urban lighting. It is also the lighting center of Europe. Its urban lighting management and lighting technology have always been the world leader. According to EU statistics, from January to March, Sino-French bilateral import and export volume was US$12.62 billion, and France imported US$7.99 billion from China, accounting for 4.7% of total French imports. Mechanical and electrical products, mineral products and transportation equipment are the top three categories of goods imported from France. This frequent trade has promoted the development of Chinese exhibitors to the world market.
Note: The exhibition is a professional B2B trade show, open only to the industry, non-industry and people under the age of 18 declined to visit. No retail activities are available on site.
Exhibition criteria
Overall home lighting: ceiling lamps, aluminum lamps, lanterns, fabric lamps, bath lamps, crystal lamps, table lamps, wall lamps, craft lamps, children's lamps, chandeliers, LED panel lamps, floor lamps, integrated ceiling lighting, etc. 
Commercial lighting: lamp cups, Emergency light, grid light, LED light strip, LED light, ceiling light, track light, metal halide light, blast light, LED point light source, stage light, spot light, fluorescent light, light string, LED guardrail tube, down light, each 
Outdoor lighting such as landscape lights, landscape lights, garden lights, lawn lights, plant simulation lights, garden lights, street lights, road lights, underwater lights and other 
electrical accessories: all kinds of switches, lighting accessories, light source accessories, bulbs, Wax tail foam, flashlight, wire and cable, lamp holder, energy saving lamp, light bulb, electrical appliance, T4/T5/T8 bracket, hardware accessories, LED accessory tools, socket, plug, etc.
Learn More Professional Led Classes Which Less People Tell You Before You Make Mistake.