0/1-10V Dimming Led Power Supply
What is 0-10v dimmable driver?
0-10v dimmable led driver is the power supply have 0-10V/pwm module inside the driver.This dimmable driver can received the 0-10v signal from the 0-10v dimmer.
Lightstec 0-10v led driver output have DC12V and DC24V vision.It can use with our quality led strip light and led linear light.Welcome sourcing 0-10v dimmable led power supply from us.
Lightstec 0-10V/1-10V/Potentiometer/10V PWM (4 in 1) dimmable LED driver, is compatible with all standard 0-10V/1-10V/100K potentiometer/10V PWM dimmer and various lighting control system, such as Lutron, Clispal, C-BUS etc.
The driver provide smooth and no flicker 0-100% full dimming range and stepless dimming performance.
4 in 1: 0-10V/1-10V/Potentiometer/10V PWM
Continuous,smooth
Reliable solution
Flicker-free
10% minimum load
Full dimming range: 0-100%
IP66, forwet,dry and damp location
TUV-CE, CB, RoHS
How to use 0/1-10V dimming led power supply?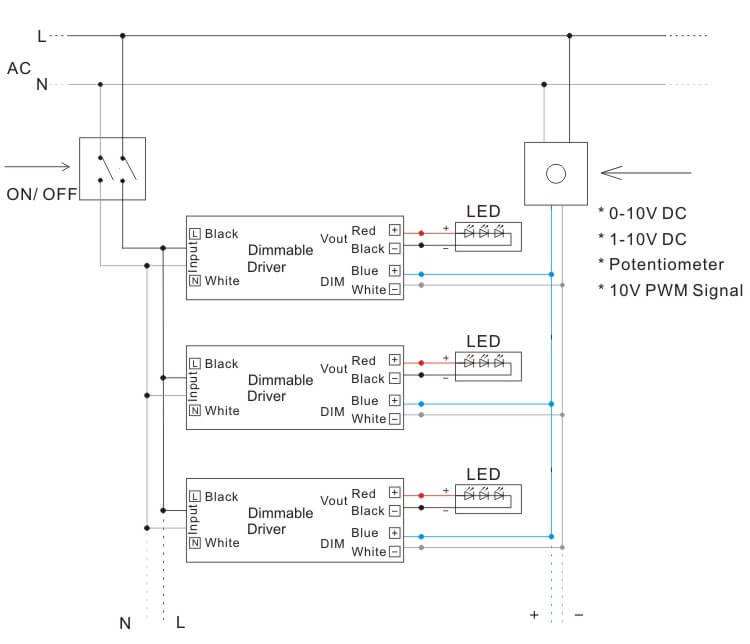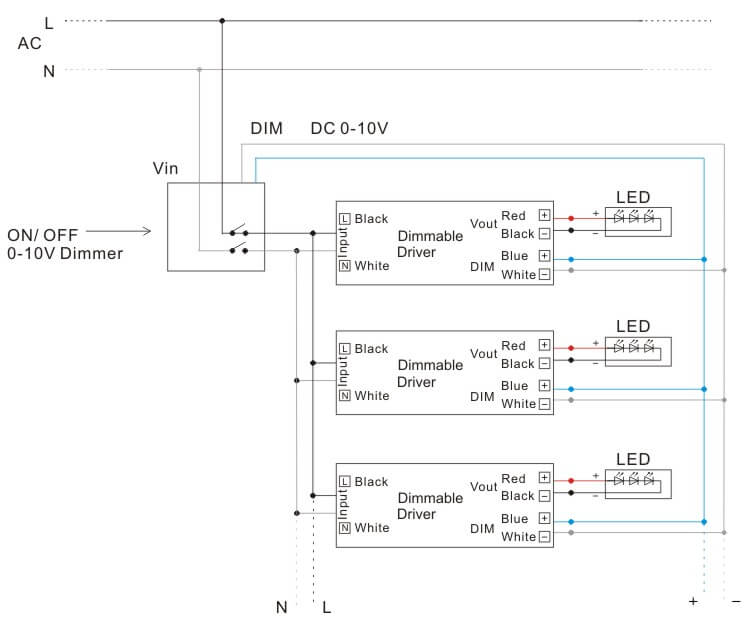 Waterproof 0-10V dimmable led driver
LT-12060-A-DIM
Input:100-265VAC
Output:12V/24V
Power:60w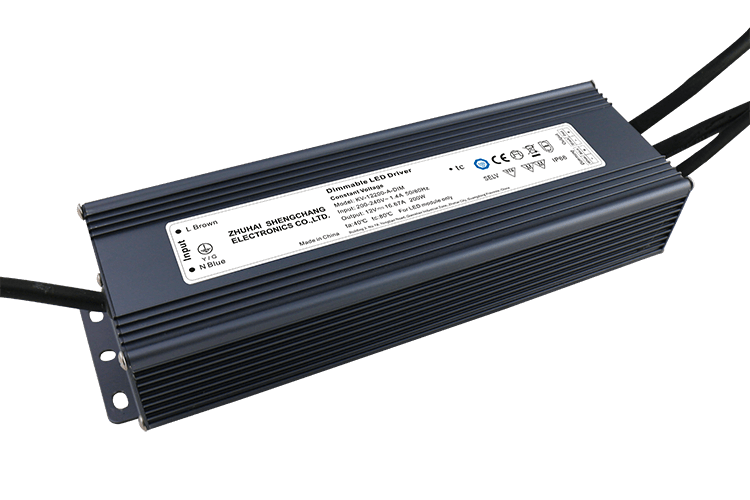 LT-12100-A-DIM
Input:100-265VAC
Output:12V/24V
Power:100w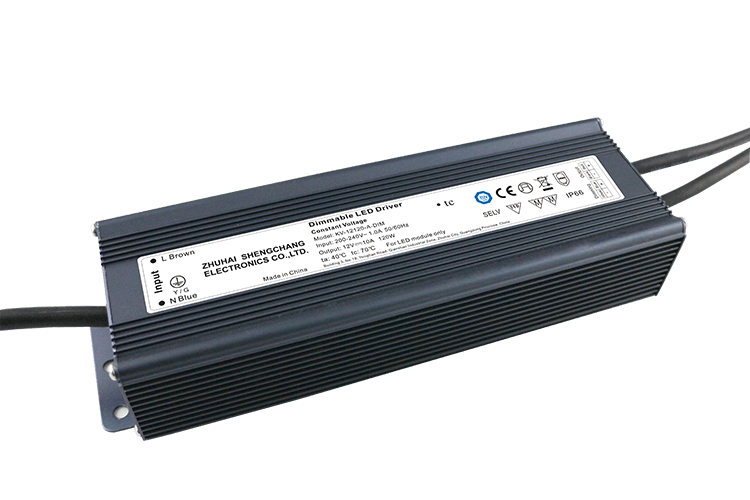 LT-120120-A-DIM
Input:100-265VAC
Output:12V/24V
Power:120w
LT-12150-A-DIM
Input:100-265VAC
Output:12V/24V
Power:150w
Indoor 0/1-10v dimmable led driver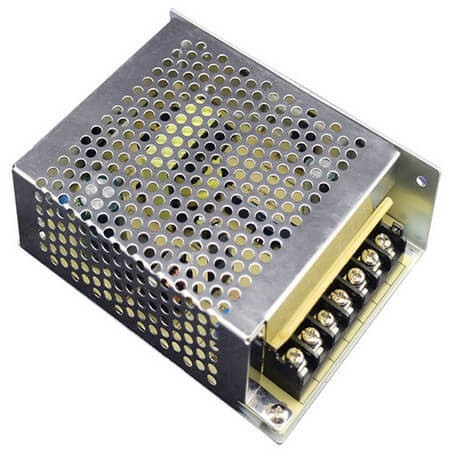 LT-SDIM-12060
Input:100-265VAC
Output:12V/24V
Power:60w
LT-SDIM-12080
Input:100-265VAC
Output:12V/24V
Power:80w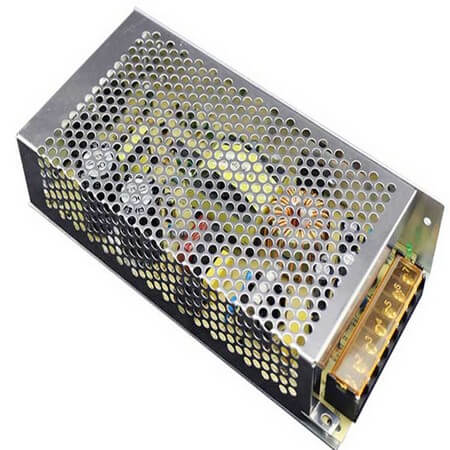 LT-SDIM-120150
Input:100-265VAC
Output:12V/24V
Power:150w
LT-SDIM-120200
Input:100-265VAC
Output:12V/24V
Power:200w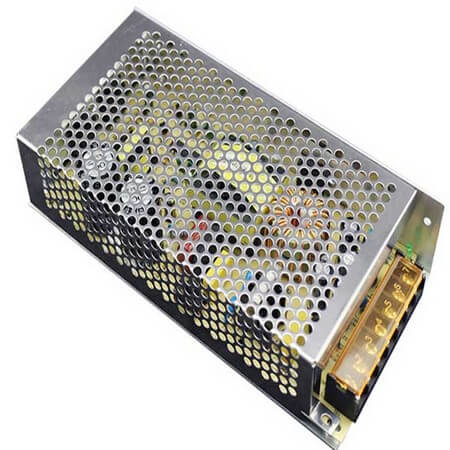 LT-SDIM-120300
Input:100-265VAC
Output:12V/24V
Power:300w
LT-SDIM-120360
Input:100-265VAC
Output:12V/24V
Power:360w
Connection:Common anode
Working voltage:90-265V
Output current:signal <100ma
Need work with 0-10V led driver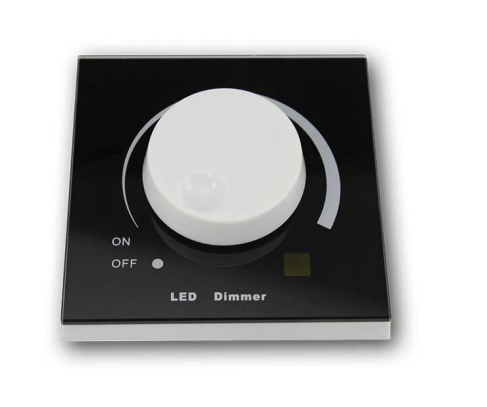 Connection:Common anode
Working voltage:90-265V
Output current:signal <100ma
Need work with 0-10V led driver
How to use 0 10v dimmer with dimmable led driver with led strip light