When you are using the LED strip lights, you need a LED power supply. In this article, we will tell you how to choose the right LED power for LED strips and how to connect the strip lights to the power supply.
When you are doing a lighting project or DIY for your home lighting, you need to consider choosing the perfect LED power supply. Waterproof driver or indoor driver, DC12V OR DC24V driver, big wattage driver or small driver, etc. The correct power supply offer you safety and bright led lighting. After you know what it is and why. Nobody can give you cheap products and fool you.
Let's check this article as follows.
1. Basic knowledge you need to know
When you are choosing a power supply for a strip lighting project, it is not an easy job. There are many factors you need to consider. We need to know some basic knowledge of led strip lights and the led power supply.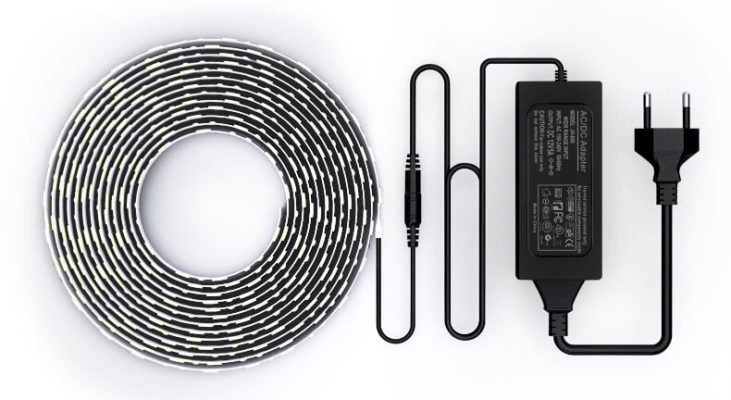 Why need an LED power supply?
LED strip lights, no matter the low voltage led strip lights or the high voltage led strip lights. There are need LED power supplies.
When we use the 110v or 220v LED strips, it needs a LED plug with a transformer. It is a small one part. Each plug transformer can connect 30-50meter length led strips.
When we use the DC12V or DC24V LED strips, we need a LED power supply to change AC110V OR AC220V to DC12V or DC24V. For different lighting requests, it needs different types of LED power supply. In this article we will talk about the low voltage LED strip light power supplies.
1.1Constant current or constant voltage LED power supply
What is a constant voltage power supply?
A constant voltage power supply is a power circuit that controls the output voltage to a constant level. Normally we can use the constant voltage power supplies are DC5V, DC12V, DC24V, DC36V, and DC48V.
Low voltage LED strips normally need DC12V or DC24V LED drivers. When we buy the LED driver, we need to check the label needs DC12V or DC24V.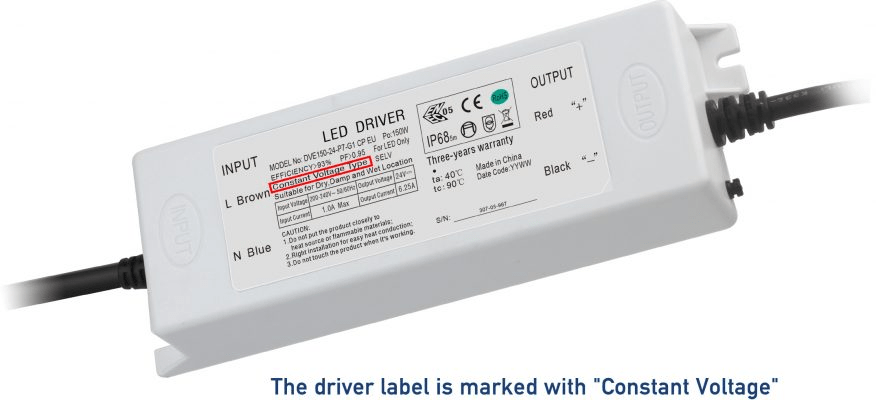 What is a constant current LED power supply?
The constant current power supply is a power circuit that controls the output current to a constant level.
When we talk about the constant current power supply, the current output is always fixed. For example:
constant current drivers are using in the finish LED lighting products. Just as LED downlights, LED wall washers, LED linear light, etc.
Which one is the right one for LED strip lights?
From above we know LED strip lights need a DC driver, so a constant voltage LED power supply is the right one to choose.
There are 2 types of LED strip lights in the market. Constant voltage design ( resistance step-down) strips. And constant constant design ( IC step-down) led strips.
Constant Voltage Design (Without Built-In IC)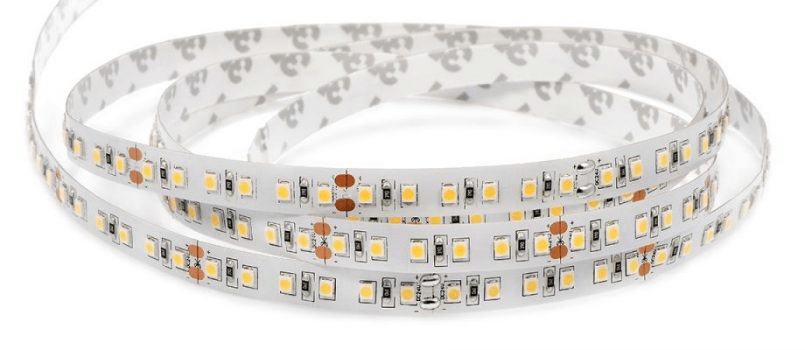 Most of the LED strip lights are using this design. It is a simple design. It is made by PCB, LED, and resistances. The strip lights can make by different types of LED chips, such as SMD2835, SMD5050, SMD5630, etc.
Constant Current Design (With Built-In IC)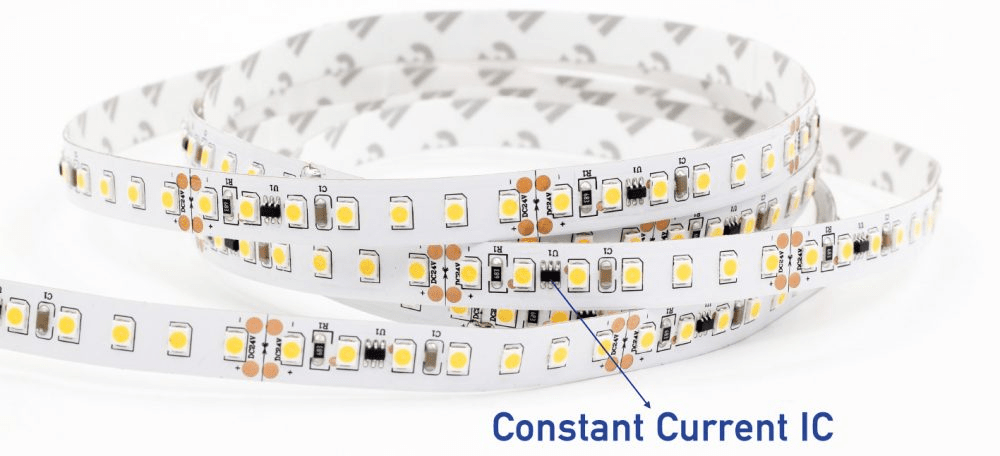 Some high request LED strips are using IC to control the current of the led strips. It not only includes PCB, LED, resistances, but also has IC. This LED strip's brightness in the same led strips will be better than not using IC strips. But the IC cost is high, this constant current strips always cost higher than the normal LED strips.
1.2 Think about the LED strip light's specifications
The strip light's specifications determine the LED power supply you will need.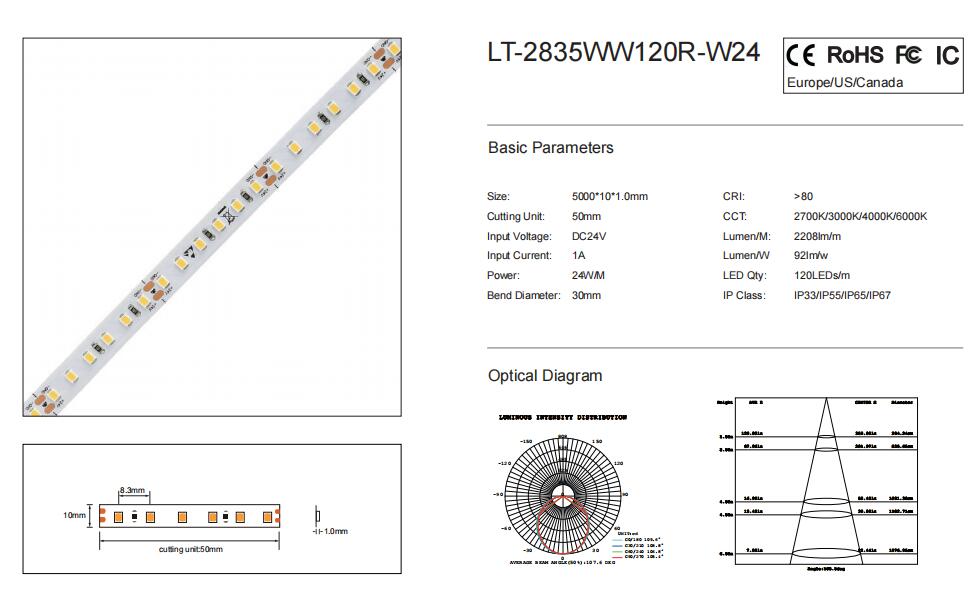 Lightstec 2835 LED strip light series for example
Voltage
Normally the LED strip light is DC12V OR DC24V. You just need to check the label in the strip light package. It is an easy job.
Wattage Per Meter
The next factor you need to consider is how much wattage of your led strips.
We can check this in the led strip light label.
The strip light has high wattage per meter and low wattage per meter. You need to think about where you install the strips.
Calculate The Power Consumption
For example, if your strip lights are 18w/m. The living room needs 8 meters. Then total wattage is 18w/w*8meter=144w.
Noticed: The most important is when we choose the power supply, the wattage needs 20% bigger than the strip's wattage. For example, 144w*120%=172.8W.
1.3 Choosing the right wattage of the power supply
When we choose the power supply, we need to make sure the power supply wattage is bigger than the total strip lights wattage.
For example, the total strip light wattage is 150w, then the power supply needs 150w/0.8=187.5w. We can choose a 200w power supply for these strip lights.
1.4 Think about the type of the power supply
When you install LED strip lights, you need to think about which type of power supply is the best one for you.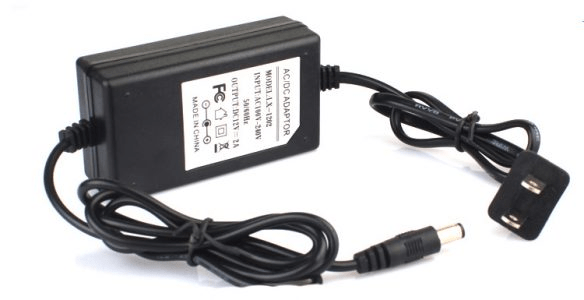 Power Adapter
The power adapter also has DC5V, DC12V, and DC24V. But the wattage of the adapter is small. So if the applications only need small wattage and the place where is indoor, you can think about using the power adapter.
LED Power Supplies
There are many types of LED power suppliers you can choose from. You can choose an IP20 power supply for indoor use and an IP67 power supply for outdoor use.
You also can choose the types of the wattage of power supply.No matter small or big wattage.
1.5 Some of the other factors
Do you need a dimmable power supply?

Dimmable driver for led light
Now many lighting projects need dimmable requests, So you can think about the dimmable led driver.
Most of the LED strip lights are dimmable. In this case, you just need to use a dimmer and dimmable function power supply.
Dimmable drivers have many types.Traic dimming, 0-10V dimming, DALI dimming, DMX dimming. You can choose the one fit for your lighting project.
Do you need a waterproof LED power supply?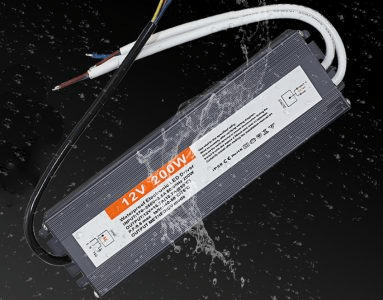 If you are using LED strip lights outdoor, you need to use a waterproof power supply.
The waterproof power supply has many different waterproof levels.IP65, IP67.You can choose the right one for different applications.
You can also use the waterproof power supply for some indoor applications. Use in the kitchen or bathroom.
Used the power supply with safety protection function
We need to make sure the power supply not only can work but also need good quality. Good quality power suppliers come with protection functions. These protection functions include over-currents, over-temperatures, short-circuits, and open-circuits.
Use the certified power supply
For safe reason, you can use the authenticated LED power suppliers as follows:
UL listed power supply
SAA listed power supply
CE listed power supply
ETL listed power supply
BIS listed power supply
EMC listed power supply
BSMI listed power supply
CCC listed power supply
TUV listed power supply
CB listed power supply
EAC listed power supply
CB listed power supply
UK listed power supply
If the power supply passed some of the above standards, it means product safety and good quality.
2. Recommended LED power supply manufacturers
It is not easy to find a good quality LED power supply if you are not a professional in this business. We have another article to tell you the best-LED power supply manufacturers. You can check here.
1.www.lighting.philips.com
2.https://www.osram.com
3.https://www.meanwell.com/
4.https://www.tridonic.com
5.https://www.inventronics-co.com/
6.http://www.lifud.com/
3. How to connect LED strip lights to the LED power supply
First, we need to know that LED strip lights are low voltage devices.You can not connect them directly to AC110V or AC220V.That will damage the LED strip light and let your devices catch fire.You should use a led power supply that output is DC12V or DC24V.
Another thing to watch out for is polarities. There are two types of poles: a positive (+) and a negative (-). You need to make sure the LED strip light positive connection to the driver is positive and a negative connection to the driver is negative. Wrong wiring will not let your strip light lighting.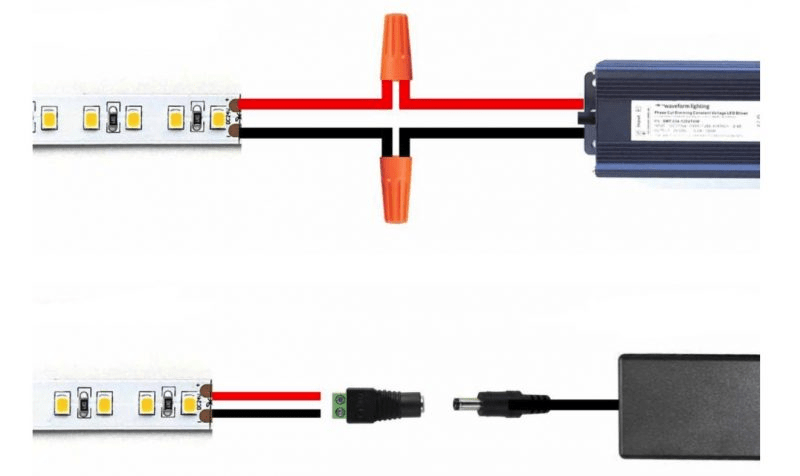 4. Can I use one driver to power many LED strips?
You need to check the total wattage of the strip light and the wattage of the power supply. If the power supply wattage big enough, then you can connect all the strip lights to the same driver.
The above drawing lets you know how to connect many reels' strip lights to a single power supply. In this way, the strip light can avoid voltage drop.
5. How long can I install the strip light from the LED power supply?
When we use the LED strip lights, we noticed that if we connect the long cable to the strip light, the brightness will be less than using a short cable. That is because the longer the cable is, the more voltage drops the strip light.
So if we need a long cable for the strip light, we need to use a thick copper cable then avoid the strip light voltage drop.
You can use a gauge chart to figure out the right cable thickness for your setup. The gauge chart allows you to see the right thickness for your LED strip's power consumption.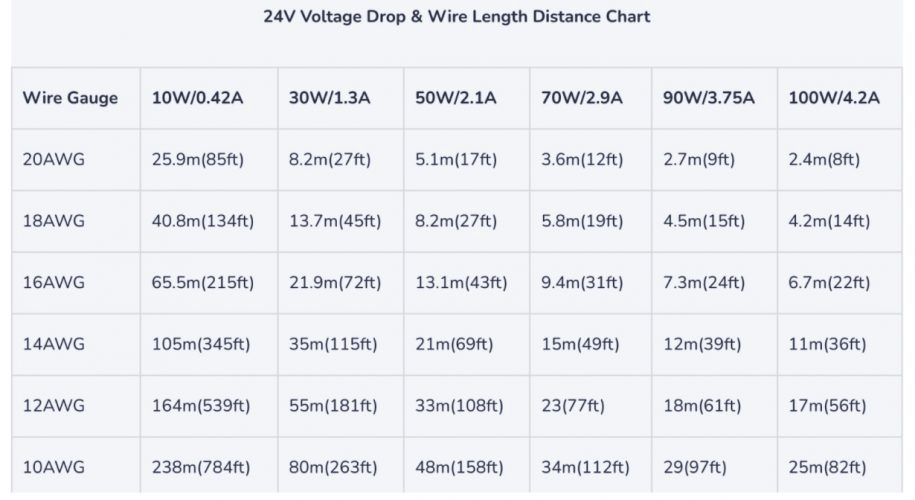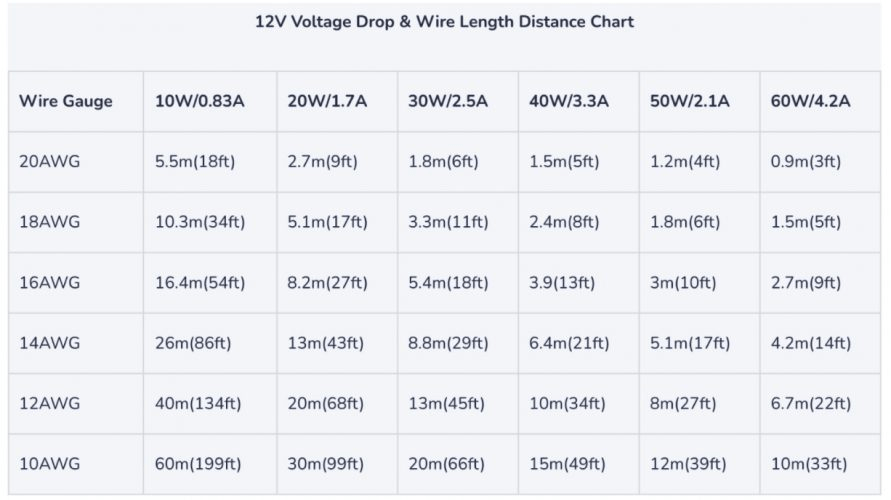 6. Tips when installing the LED power supply
LED power supplies, like other electronic devices, are prone to temperature and moisture. You need to put it in a dry location and have enough space for heat dissipation.
Leave the LED power supply enough wattage
Always not use 100% wattage of the power supply. Leave some room for your driver. Only use 80% of your driver's max wattage. That your LED driver can use for a long time.
Avoid overheating
Make sure the place you install the LED driver is enough. Put it in a bigger place if possible. In this way, the airflow can cool down your driver when the driver working. A bigger area and enough airflow can prevent your driver from overheating.
Minimize the LED supply's "On" time
We can use a sensor switch to control the LED driver's "on" time. When there are people there, the led driver is "on". After leaving, the sensor switch can turn off the driver. This way can save electric energy and protect the LED driver.
7. Troubleshooting common LED power supply issues
>> Always ensure correct wiring
Sometimes, the strip light not working, and others troubleshooting. First, we need to check the wiring.
Make sure your input from AC220V is right connected to "N" and "L". The strip light red color cables are always is "+".This need connect to the power supply "+v".And strip light "-" cable connects to the power supply "-v".
>>Determine the specifications of your LED strips and power supply
The DC12V LED strips need DC12V output LED driver. The DC24V LED strips need DC24V output LED driver.DC12V driver can not power DC24V strip light. DC24V driver can damage DC12V strip light. So don't use the unmatched power supply.
>> Set LED power supply to the proper input voltage setting
Some LED power supplies can fit both 110VAC and 220VAC input. But there is an internal switch to set the input switch to send the input voltage between 110VAD or 220VAC.
>>Make sure the LED driver is not damage
Some drivers use a long time then damage because of overheating or over-wattage or other factories. We can use a multi-meter to check the input of the driver output of the driver.
Final Words
Choosing the right power supply or driver for your lighting project is not an easy job. This article lets you know much basic knowledge of the driver and strip light. This will let you know more clearly how to choose the right power supply, how to use the driver, and how to fix the power supply if some problem happens.
A proper power supply can let your led strip light have better brightness, good performance, and long service life.
So if you are sourcing LED power supply in the market, Lightstec will always give you good suggestions. We are a professional LED lighting manufacturer in China. We not only offer strip lights but also have an LED power supply, LED aluminum profiles, LED sensors, LED linear light, LED commercial downlights.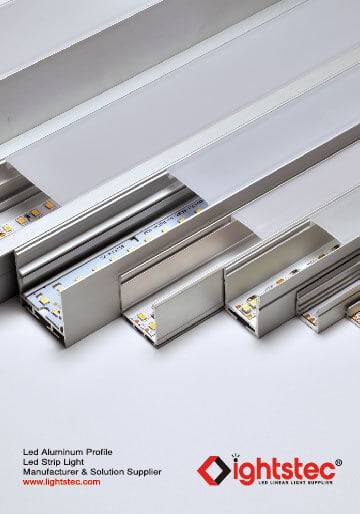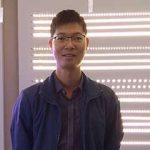 About Author
JerryHu
Founder of Lightstec.Engineering degree.More than 13 years working experience in led lighting business.Familiar with producing led lighting products.This blog share you knowledge and solution in led lighting.Welcome sourcing led lights from China.
Learn More Professional Led Classes Which Less People Tell You Before You Make Mistake.