Lightstec is China-based Led Strip Lights, Led Aluminum Profiles and Led Linear Lights Manufacturer & Factory Since 2008.
Lightstec is a China Mainland Registered company och HongKong Registered company.We do business with clients from all over the world.
Lightstec as a LED light factory.We have led light factory in Shenzhen before.In 2013 we move our factory to Zhongshan city .we're always optimizing our manufacturing process to offer high-performance & quality products to our clients with competitive price.All of our LED Products are produced by a team of skilled craftspeople and fabricated from the finest materials available.
Our major products including flexible led strip light, rigid led strip, RGB led strip, led aluminum profile, led linear light, led light channel, led power supply, led controller, led panel light, led tube and led accessories.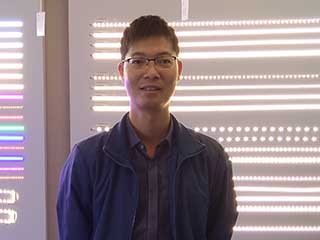 JerryHu
AliceHe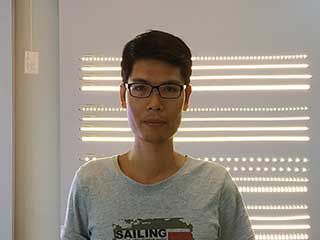 William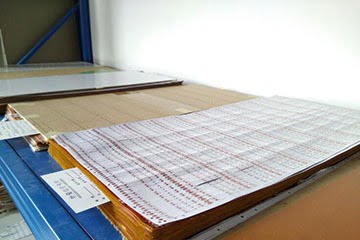 1, IQC
Allt material kom till fabriken, det spelar ingen roll pcb , led , ic , motstånd , aluminiumprofil , kablar, behöver QC-kontroll . alla föremål måste uppfylla kravet.
2, CCT-kontroll
Alla led behöver testa färgtemperatur , vi måste kontrollera ljusstyrkan, färgtemperaturen, färgåtergivningsindex. Vi måste se till att kunden köper produkternas färg samma som förra beställningen.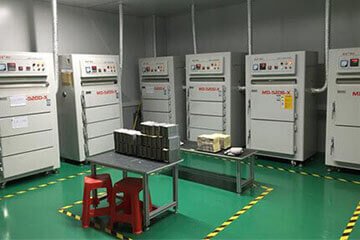 3, Avfuktning
Alla lysdioder behöver avfuktas före SMT.65℃*8 timmar. Detta säkerställer att lysdioden torkar.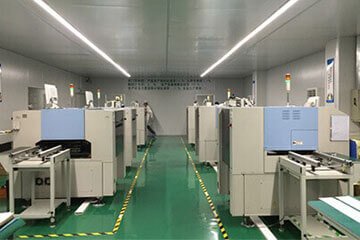 4.SMT-process
Producerar LED, IC, motstånd på ytan av PCB. Vi använder höghastighetsautomaten. Se till att alla komponenter är på rätt plats.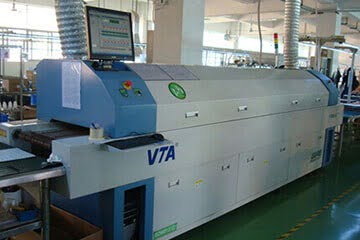 5. Återflödeslödning
Efter SMT-processen sammanfogas lysdioden och PCB lödpasta. Detta måste gå tänkt reflow lödmaskin och i ca 220-250℃。 Sedan lödpastan tinar och binder ihop.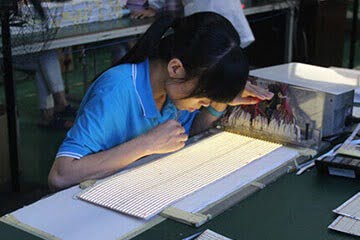 6 .Besiktning
Vår QC-avdelning inspekterar 100 % kontroll av remsljuset för att säkerställa att det inte finns några defekta LED och färgskift LED.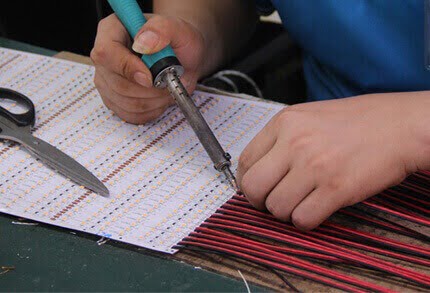 7. Lödning av PCB
Vår automatiska lödmaskin kommer att löda 0,5M PCB 10st till 5meter. Enligt kundförfrågan. Kabeln löds för hand. Maskinlödning säkerställer att PCB-lödningskvaliteten stabiliseras.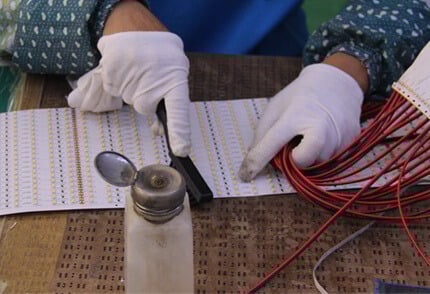 8. Rengör PCB-ytan
När lödningen är klar kommer remsan att rengöras med alkohol.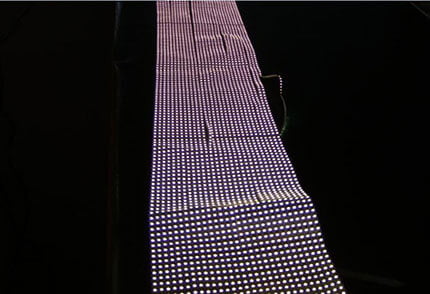 9.Åldringstest
Alla LED-produkter behöver belysningstest i 8 timmar, se till att varje LED fungerar i gott skick. I denna process kan vi veta att väderled fungerar bra? Leds i rätt färgtemperatur ? Fungerar föraren bra? Det här är väldigt viktigt ..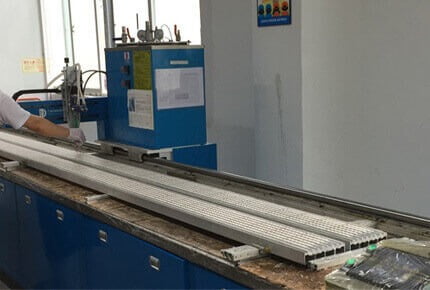 10. Vattentät
IP55/65 (försvara fukt) Silikonlim på ytan av PCB:n. IP65 (försvara regn) med silikonrör för den vattentäta . IP67 (kort tid att använda under vatten) med användning silikonliminjektion in i silikonröret.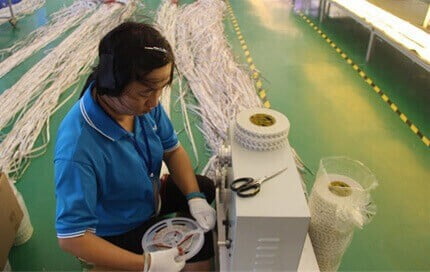 11. 3M-band
Alla våra led-remsor kommer att klistras med 9080A 3M tejp, för att säkerställa enkel installation för slutkunden.
12. Slutlig kvalitetskontroll
Vår QC kommer att kontrollera varje remsrulle för att säkerställa konsekvent ljus färg på remsan, samt ett bra utseende.
PRODUCTS & SERVICES
We offer wide range of
---
Led flexible strip lights, Led Aluminum profiles (Extrusions) and Led linear lights.
SMD5050, SMD3528, SMD3014, SMD2835, SMD5630, SMD2216 Series Led strip lights.

Surface-mounted, Recessed, Pendant, Corner, Round, Stair, Flexible styles.
There are few types of led linear lights, but we can help you assemble linear lights according to your request.
OEM ODM Service is welcome. We offering several services to meet different clients' requirement.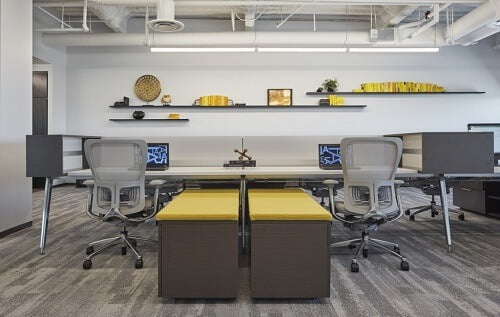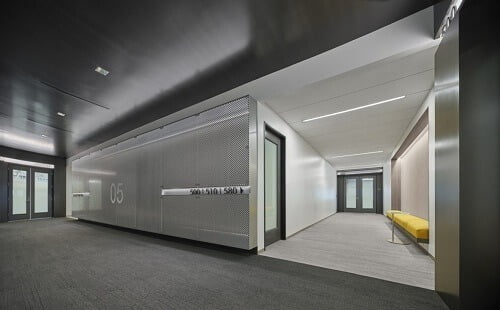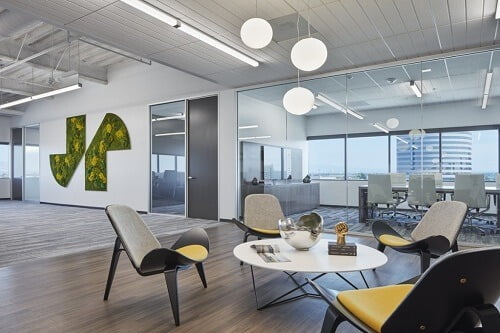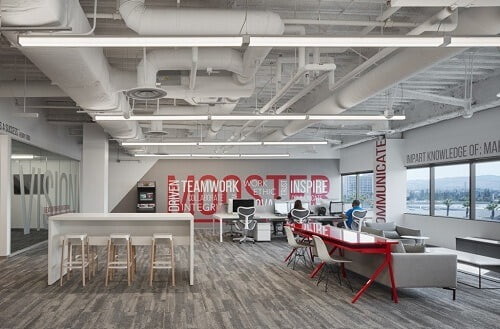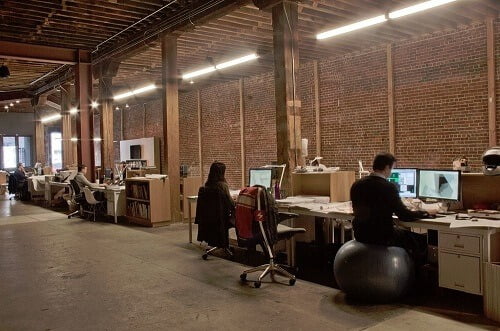 Questions? Write us!
7/24 Hours Service, we will always be back to you as quick as we can, and won't more than 12 hours after received your message. Any question feels free to contact us right away. 🙂
Contact Information
F5-6, NO.41 Wanle East Road,
Xiaolan, Guangdong,China.
Reliable Led Lighting Supplier For Your Project
Free Quote or Expertise Lighting Support Within 24 Hours