China has the whole industry chain. You can source many high quality and low-cost products from China.
When you are sourcing China supplier, searching the factory information from online market is a good choice. The online market will show you the product information, company information, contact detail.Save your time.
Here are top 20+ China sourcing online market for your choice.
1. Alibaba
website: alibaba.com

headquarters: Hangzhou, China

slogan: global trade starts here
As the world's largest b2b sourcing portal, the name "Alibaba" has become synonymous with sourcing from China. Usually it is the first website people turn to when searching for products, and not without good reason, the range of suppliers and products it lists is very comprehensive.
From starting out as a sourcing website, Alibaba Group has now grown to be China's largest tech company and it's interests include a portfolio of ecommerce platforms.  
2. Global Sources
website: globalsources.com

headquarters: Hong Kong

slogan: reliable exporters: find them and meet them
Global Sources has helped more than 1.4 million international buyers in more than 240 countries to source from overseas, with China making up the majority of deals.
Their regular Hong Kong trade shows are very popular and help facilitate international companies to do sourcing in China face to face with trusted Chinese suppliers.
3. Made-in-China
website: made-in-china.com

headquarters: Nanjing, China

slogan: connecting buyers with Chinese suppliers
This website is a third-party platform for connecting buyers with Chinese suppliers and features a clean layout which is easy to navigate.
Similar to Alibaba.com, Chinese suppliers can create their own homepage on Made-in-China which includes their company profile, introduction and product listings.
4. AliExpress
website: aliexpress.com

headquarters: Hangzhou, China

slogan: smarter shopping, better living!

AliExpress was launched by Alibaba Group in 2010 as a platform for Chinese companies to sell to foreign consumers.
Although not a sourcing site as such, it is nevertheless widely used for this purpose, especially for companies looking to buy with low MOQs.
Unlike on Alibaba.com, sellers on AliExpress can be either companies or individuals.So you need to do some more research of the supplier.
5. HKTDC
website: hktdc.com

headquarters: Hong Kong

slogan: your business - our mission
Operated by the Hong Kong Trade Development Council, this website plays an important role in helping Hong Kong companies to establish relationships with buyers from around the world.
These days, there isn't much manufacturing in Hong Kong, but many Hong Kong companies operate factories in Mainland China and this is a good gateway to sourcing their products.
6. Global Market
website: globalmarket.com

headquarters: Guangzhou, China

slogan: certified manufacturers online
GlobalMarket has established solid cooperation with reputable Chinese suppliers and heavily promotes their GMC (Global Manufacturer Certificate) certifications which claim to only include genuine manufacturers. Definitely worth a look.
7. DHgate
website:dhgate.com

headquarters: Beijing, China

slogan: buy globally, sell globally
DHgate is an online wholesale marketplace where buyers can find competitively priced quality made in China products, usually at lower MOQs than other platforms.
One standout feature is their payment handling system, which only passes payments to the seller when the buyer confirms receipt of goods. 
8. China Suppliers
website: china.cn

headquarters: Beijing, China

slogan: connecting global buyers and China suppliers
China Suppliers claims to be the "Exclusive Government Authorized B2B E-Marketplace in China" and our research found they are owned by the China Internet News Center (中国互联网新闻中心) which is under the State Council Information Office.
Despite a slightly cumbersome interface it is a useful website featuring many Chinese suppliers and products. Plus, it has a very easy to remember URL!
9. OFweek
website: ofweek.com

headquarters: Shenzhen, China

slogan: industrial b2b marketplace
Specializing in high-tech and electronics, Shenzhen-based OFweek is a well designed website featuring many Chinese suppliers.
If you are looking for Chinese tech products make sure you check it out.
10. DIYTrade
website: diytrade.com

headquarters: Hong Kong

slogan: global b2b trading platform
A clean and easy to use website, DIYTrade features over 5 million products across a wide range of industries from underwear to ball bearings.
11. ECVV
website: ecvv.com

headquarters: Shenzhen, China

slogan: challenge your trading
A bridge-builder that empowers merchants to easily connect and do business. Recommended by the Shenzhen Government and American International Business Council.
12. EC21
website: ec21.com

headquarters: Seoul, South Korea

slogan: global b2b marketplace
One of the leading global b2b marketplaces, Korea-based EC21 is very popular with Chinese manufacturers looking for international buyers.
13. MakePolo
website: makepolo.com

headquarters: Beijing, China

slogan: accurate purchasing search engine
Makepolo promotes itself as the "accurate purchasing search engine" but it's search function operates just the same as the other China sourcing websites.
They do list a large number of products and suppliers though so it is well worth a look, even though I find their page load times to be a little slow.
14. ECPlaza
website: ecplaza.net

headquarters: Seoul, South Korea

slogan: more trade chances for you
South Korea-based ECPlaza features a large number of Chinese suppliers on their easy to navigate website.
15. Tradekey
o website: tradekey.com
o headquarters: Riyadh, Saudi Arabia
o slogan: your key to global trade

Although a global sourcing website, with offices in Guangzhou, Shanghai and Beijing, Tradekey certainly has a strong Chinese presence.
Claims to be the first b2b platform with both ISO 9001 and ISO 27001 certifications. Although their website can feel cluttered, it contains a hive of China sourcing information.
16. Asian Products
website:asianproducts.com

headquarters: Taipei, Taiwan

slogan: bridging the gap between buyers and suppliers

Chinese name: 亚洲产品 (yà zhōu chǎn pǐn) "Asia Products"
Focusing on suppliers from Taiwan and China, Asian Products is a slightly old-fashioned but nevertheless useful source of information with plenty of companies listed.
17. B2B Manufacturers
website: manufacturers.com.tw

headquarters: Taichung, Taiwan
B2B Manufactures is another listings website specializing in Taiwanese and Chinese manufacturers. Although their listings covers a wide range of products, the results for industrial equipment seem to be strongest.
18. Yiwubuy
website: yiwubuy.com

headquarters: Yiwu, China

slogan: buy with peace of mind
As the official website of the world's largest small commodity wholesale market - Yiwu International Trade Market, Yiwubuy offers their physical stores an online presence. Especially worth a look if you are planning a visit.
19. Banggood
website: banggood.com

headquarters: Guangzhou, China

slogan: shopping with fun, best bang for your buck
Specialized in electronics, robots, mobile phones and accessories, Banggood is a B2C platform operated from Mainland China, Hong Kong together with overseas warehouse to help global buyers.
20. Taiwan Trade
o website: taiwantrade.com
o headquarters: Taipei, Taiwan
Many factories in China are operated by Taiwanese companies and using Taiwan Trade can be a great way of locating them. Also useful for finding made-in-taiwan products too.
See Also: Chinese Language China Sourcing Websites
Just as companies worldwide look to China for product sourcing, Chinese companies are also looking for Chinese suppliers to manufacture their products.
If you can read the Chinese language here are a number of very powerful domestic websites which cater to product sourcing:
1688
website: 1688.com

headquarters: Hangzhou, China
1688 is the Chinese language version of Alibaba.com

HC360
website: hc360.com

headquarters: Beijing, China

Chinese name: 慧聪网 (huì cōng wǎng) "Wisdom Clever Site"
HC360 is one of China's leading b2b websites for domestic trade.
GongChang
website: gongchang.com

headquarters: Zhengzhou, China

Chinese name: 世界工厂 (shì jiè gōng chǎng) "World Factory"
This online sourcing platform specializes in large-size machinery and equipment.
As so many online market,first it will useful for you to identify a believable supplier.From another hand,it will waste your time to check in so many website.My suggestion is you use Alibaba first and check the company information from Google.That will helpful for you.Welcome to sourcing led strip light from us!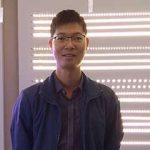 About Author
JerryHu
Founder of Lightstec.Engineering degree.More than 13 years working experience in led lighting business.Familiar with producing led lighting products.This blog share you knowledge and solution in led lighting.Welcome sourcing led lights from China.
Learn More Professional Led Classes Which Less People Tell You Before You Make Mistake.