What is led driver for led strip light?
When we using led strip light , Can we connect the LED juostos lemputė directly to the AC110V or AC220V ?The answer is "no". Normally the low voltage led strip light is DC12V or DC24V . Actually , led strip light also have DC3V, 5V ,36V,48V led strip light. But they are use in very special projects. Now we are talking about DC12V/24V led strip light.
Led strip light driver is transformer . It change the high voltage AC110V/220V to DC12V/24V. Then the led strip light can safe use.
Do you need a driver when you are using

LED juostos lemputė ?

When you are using led strip light , normally it is DC12V and DC24V. So you need to buy led power supply for the led strip light .
How to power the led strip light ?
Pls check the following photo .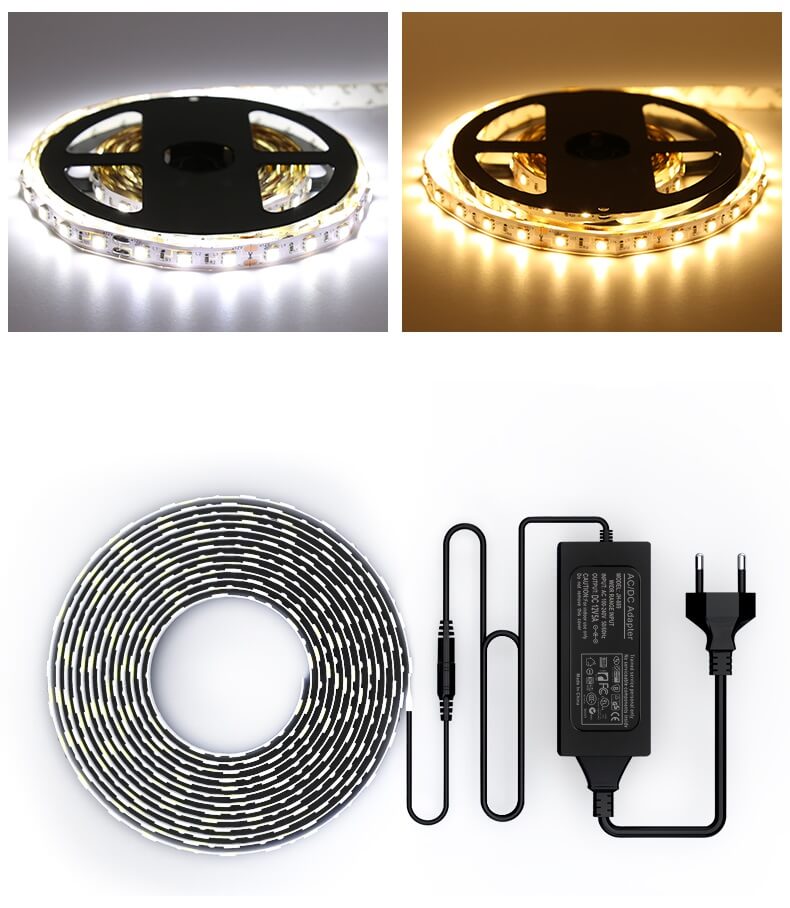 4 points you need to think about before you are buying led power supply
When you are buying led power supply ,3 points you need to know . In this way you can choose the right led power supply , that will good for led strip light long life .
1,Outdoor/Indoor
You have to know where you are using the led strip light . Outdoor or indoor , the place humid or dry . If you are using outdoor in humid place ,or the place can be raining then you need waterproof power supply . If use indoor , the place is dry . Just like in ceiling , kitchen cabinet, TV cabinet ,then not waterproof driver is enough.
waterproof power supply
We can see from the appearance of the power supply . normally the shell is plastic or aluminum. The shell is seal like a sealed tin . Normally , It is using silicone sealant to seal electronic components.
Not waterproof power supply
The not waterproof led driver normally as below. Outside shell is make by aluminum . And have holds for heat dissipation. The same wattage , not waterproof driver price is cheaper than waterproof driver.
2,DIY user/Home user
We DIY use ,the place not use many led strip light ,few meter LED juostos lemputė , then we don't need to use BIG power supply , we can select the power supply as below. Wall-mounted power supply and desktop power supply. The wall mounted power supply normally the wattage is not big , 1A,2A,3A. Desktop power supply is bigger , 4A ,5A ,6A. So this will convenience for us only when we do some small DIY lighting .
Wall-Mounted Switching Power Supply
Desktop Power Supply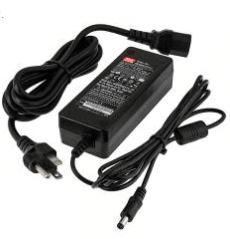 3, For some special request , some client need more function.
Dimming.
There are 3 kinds of dimmable power supply,different function
I show you the three different way of the dimming . If you want to know more about dimming , you can email us : [email protected]
0
/1-10v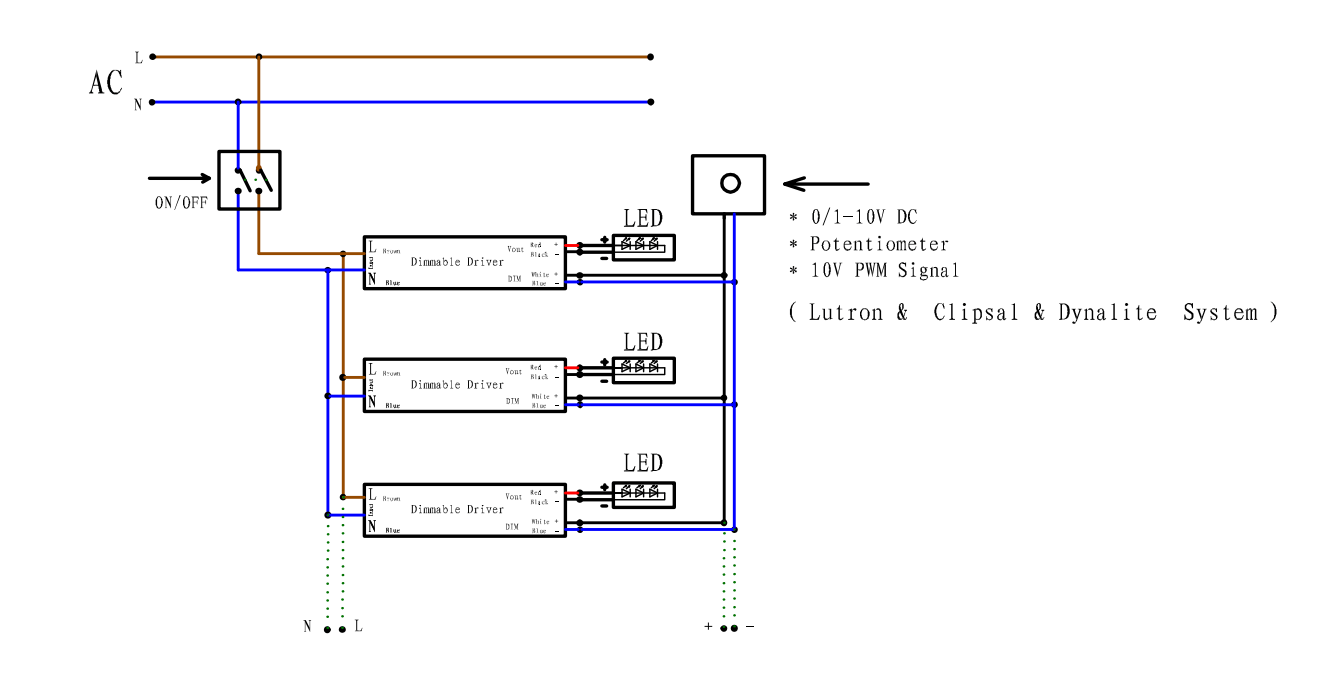 Triac
Dali
4,Use brand led driver
I suggest you buy brand led power supply . I use many power supply , but more or less they will have problem . And I use MEANWELL led power supply . Meanwell driver quality is good . Very very small quantity have quality problem . But Meanwell do less power supply in dimming power supply and very long delivery time . If you want more info about dimming power supply ,send us mail.
Lightstec yra kokybė LED juostelių lempų gamintojas Kinijoje Mes sveikiname klientą visame pasaulyje. Susisiekite su mumis, jei reikia pagalbos: [email protected]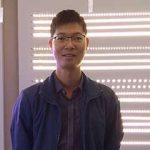 Apie Autorius
JerryHu
"Lightstec" įkūrėjas. Inžinieriaus laipsnis. Daugiau nei 13 metų darbo patirtis LED apšvietimo versle. Esate susipažinęs su LED apšvietimo produktų gamyba. Šis tinklaraštis dalijasi žiniomis ir sprendimais apie LED apšvietimą. Sveiki atvykę į LED lemputes iš Kinijos.
Sužinokite daugiau profesionalių vedamų pamokų, kurias jums pasakys mažiau žmonių prieš suklysdami.