When you are sourcing led lights from China.You can not check every order by yourself.If we don't inspection the goods quality,many risks will happen.Led light factory will use another material for your products in some cases.Sometimes low quality.We need to avoid this happening that is why we need quality inspection before shipping.
We need to check the products before shipping.Then we can know how is the production process.How is the products are assembling.What is the material quality.How is the product packing.
We need to do all this before shipping.In this way can avoid many problems.
Following is the process we check the led light quality.
1,Products Appearance
First of all we need the check the appearance of the products.
A,The surface of the product is clean.
B,The surface of the product without scratch.
C,The painting of the product need same colors as request.
D,The material of the product need same as sample
E,The size of the product need same as request.
We will check this and make record in QC report.
2.Electric test
A,We need to test if the led light can lighting on.
B,We need to check the led light input voltage.
C,We need to check the led light power.
3.Light source test
We need to check the led light color.
Led light have many color and color temperature.
The color have RED,YELLOW,BLUE,AMBER,GREEN,PINK.And for the same color the shade also have different request.
For the color temperature,the CCT from 1800k,2200k,2400k,2700k,3000k,4000k,5000k,7000k,1Kk.Many different color temperature.We need to test this before shipment.
4,Brightness
Now the same type led have different brightness.So we need to test the brightness before shipping.Normally,the same power,the brightness will the same as the sample.
5,Light angle
For some down light,wall washer,floodlight and other kinds of led light.Because of the lens,then the light angle will different.
6,Label and packing
We need to check the labels on product and the package.Make sure the products information.Such as item No.,Logo,Wattage,Input Voltage,Color temperature,etc and other information are in the label.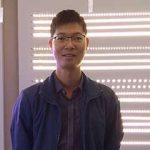 About Author
JerryHu
Founder of Lightstec.Engineering degree.More than 13 years working experience in led lighting business.Familiar with producing led lighting products.This blog share you knowledge and solution in led lighting.Welcome sourcing led lights from China.
Learn More Professional Led Classes Which Less People Tell You Before You Make Mistake.