LED connector is easy for the worker to connect the cutting led strip light. Not need a use soldering iron to solder the 2 pcs led strip light. Lightstec factory can sourcing many kinds of led connectors from China market.
From the video, we can see how easy to use the led connect the strip light together.
LED connector can use easily for connect 2 pcs led strip light when we install the led strip lights. LED connector can use for no waterproof led strip light, waterproof led strip light, RGB color led strip light, CCT led strip light, RGB+W led strip light, and we can customize the wire length.
Lightstec is one of the best LED connector manufacturers in China. We offer various of led connector both for DIY user and wholesaler and exporting. Welcome sourcing LED strip connectors from us!
johdin ja nauhan liitin led-nauhavalolle
nauhasta nauhaan liitin kaapelin keskellä led-nauhavalolle
DC-liittimen naaras led-nauhavalolle
2-nastainen liitin, jossa toisessa päässä oleva kaapeli led-nauhavalolle
keskimmäinen liitin led-nauhavalolle
IP20 keskimmäinen liitin led-nauhavalolle
2 pin wireless clip connector
led strip light hold clips
2 pin single head connector
Led Light Strips Accessories Guide
Completed the whole led strip light install, the accessories are necessary.
Led-nauhavalo is most popular in Personal family. It can DIY by people, So more and more families choose the led strip light. He is safe, install to easy,flexible, easy to take. He is wildly to use ceiling,cabinet, TV set,head of bed.....It can according the design to blend,wheel and straighten. In a word, it's easy by people. Of course,competed for the whole install, you need some accessories. wire, joint, switch......
The flexible led strip light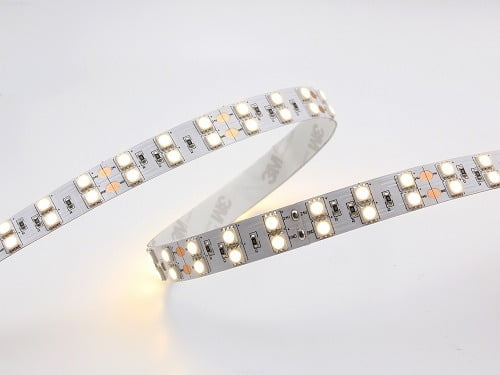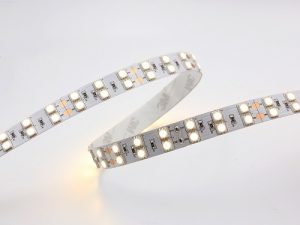 First of all, people should have some basic options for the led strip light.The led strip light have some different colors.red/yellow/blue/green/white/warm white/RGB and some are not regular color. pink, purple, lake blue, golden yellow...And the led strip light has DC12V/DC24V, normally, I suggest you use DC12V in the family. Of course, you can choose different power, the power according to your design. Or you can choose a fixation power, and you can use a dimmer switch to control your request bright. If you want to the more sparkling atmosphere, you can choose RGB led strip and suit to an RGB controller.LED strip light changed our life, let our life more colorful.
How to use the Driver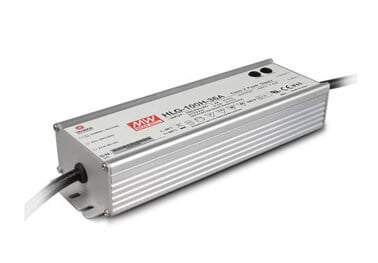 As we speak before, I suggest that use DC12V power in the family. But how to connect the driver? Normally, there is a led power adapter, they can connect to AC220V.it's very convenience. Other,they need a DC12V power supply,but that directly wire into the AC liner voltage. If you are an electric idiot, I suggest you use led power adapter; If you are familiar with the electric, you can use the DC12V power supply, so you can connect more led strip and you can save the power supply.
Dimming and controlling the led light strips
Most people think they are like a more colorful life than single life. As the same, they are like more change light colors than a single light color. So, we have RGB and CCT led strip light.RGB strip light need a 3-channel controller, it can mix the different colors, every two colors mix or three colors or more kinds of colors to mix, they can show another color, it's a crazy image.CCT led strip light they are using two different colors to mix.they are using PWM mode output to the light coming from the strip.it can make the light more bright, less bright or mix two-color. and let the mix two light more bright or less bright. Most of the people like them.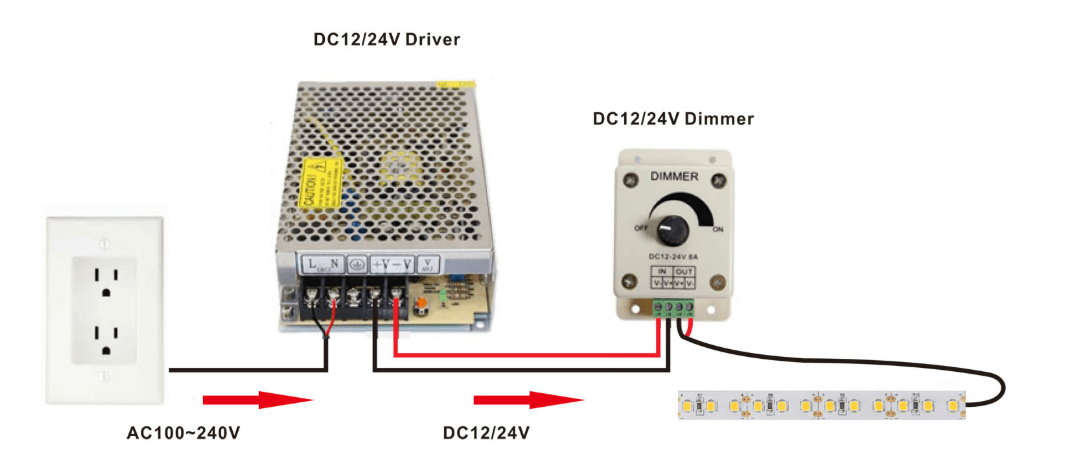 With the development of intelligence, new technology is appear.it's WI-FI led controller. They are becoming the most popular way to dim led strip light. Because you only download software on your smartphone, so you can control the light from your phone or voice assistant. You can control all light in your home even an all-electric appliance in your family. The wi-fi controller can supply in single color or RGB options or more choose.
LED power adapter with a switch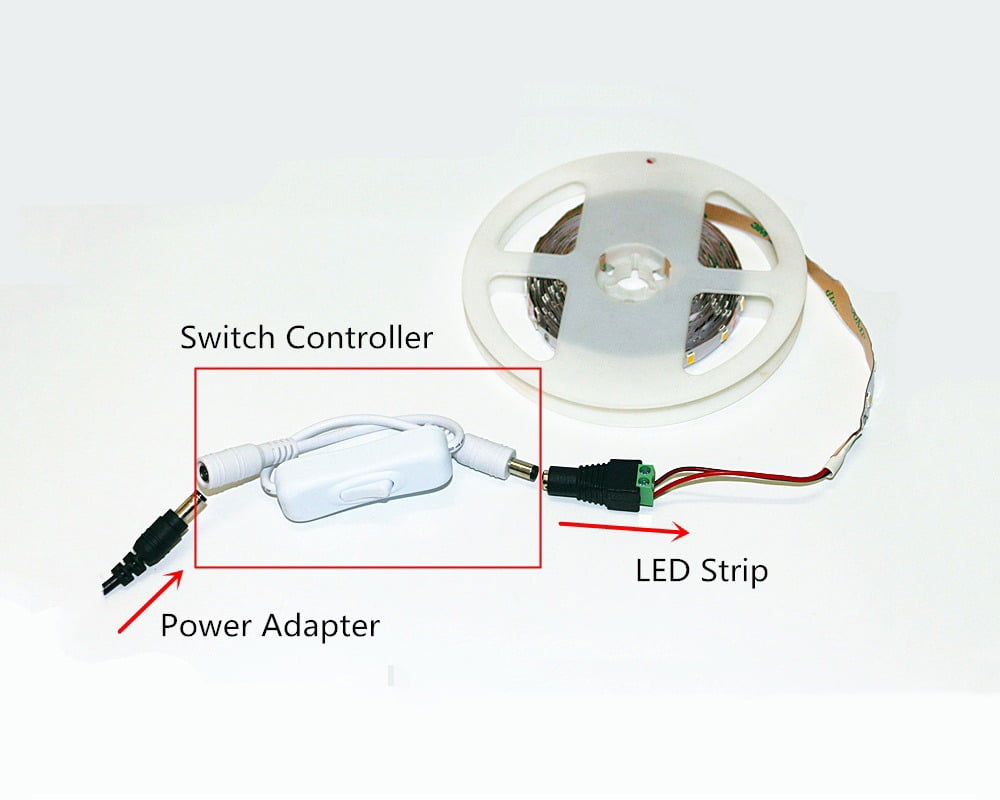 It will a bad thing if you turn the light on and off, you have to plug and unplug them every day. So, why don't we add an on-off switch on led strip light? We use a simple switch on led strip light and solve the on/off problem. We only need the switch in line with a 12-inch cable with 2.1 or 3.5mm male and female ends. It is perfect to suit the led adapter.
When you use, you only connect the power supply into the female end of the cable and plug into your strip.it seems a perfect art.you can turn on/turn off whenever you would like.
LED Strip Connector Accessories
Normally, one roll led strip is 5mrts but most time we need to cut them and connect.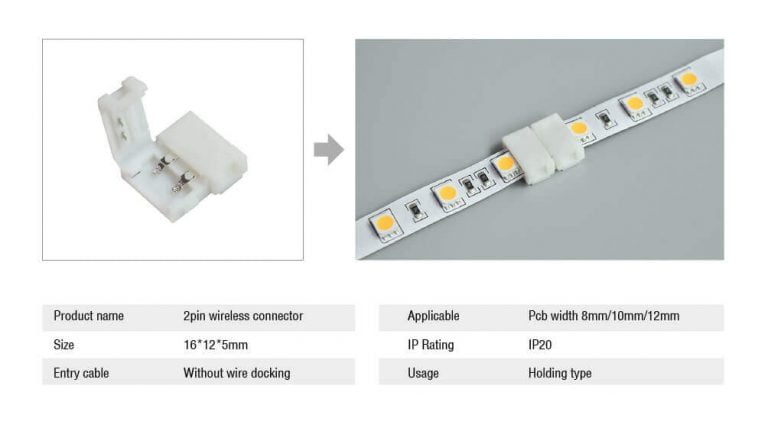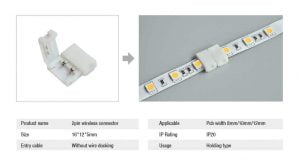 End-to-End connector: When you cut the led strip light, you can use this transparent coupling clip, they are extending the led strip to other led strip and they are not gap, add they are transparent, so the light is not avoided.
The connector with wire one side: When you cut the led strip, somewhere is not need wire, but somewhere needs wire, you can choose this connector. For example, if you are running the ceiling and the length needs 23m, so you have to connector the electric in before and end of the led strip light. So you need this connector with wire and connector the power supply.
These types of connections are easy to operate. The Connector work with 20-22 AWG wire and they are 2 pin connector for single color led strip light. And they are 4pin connector for 4pin Led strip light(RGB led strip), And they have 5pin connector for 5pin Led strip light(RGBW led strip).
LED strip Splitters

Have you tried how to connect a few strips to one power supply? We called it "Splitters".Normally, the splitters have Y series Y cable. They will split off in two different directions.
The splitters have 2,3 or 4 branches,they are making it possible to connect. They almost connect 4 branches to connect a power supply. They are very convenient.
We have 4 pin RGB branch and single color led branch cables. Let us know more information four the splitters
Led strip extension cable
Single color wires :Normally,The led strip have cables,the cable have 12cm/15cm/20cm/30cm.But most time, the people think the wire is not too long. This time, it needs an extension cable. The extension cable has a single color and RGB options. Even have RGBW and RGBWWW extension cable.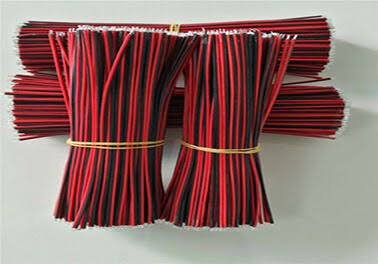 The single color led strip light needs 2 pin extension cable. The cable has a black sheath and he has a 2.1mm or 3.5mm male and female connector. The connector used to join the led adapters. Because the adapters have a female connector.they are easy to connect.
The single color extension cable can custom.they have the 1meter(3.28ft),2meter(6.56ft) and 3meter(9.84ft).Of course, if you need more length or less length, we can make it for you.
Although Led strip extension cable is useful, they have a special length. Most times,people need more lengths or fewer lengths.So, you need to cut down the led strip and the with male and female extension cable and let them separate work. So the 2pin parallel lines appear.
We supply 20AWG stranded wire, the parallel circuit to connect
2conductor wire-20AWG stranded wire for single color led strip. They have the red and black bonded wire. They make them become parallel lines and they are more work in led strip light.
RGB wires: RGB led strip need 4pin RGB extension cable. We supply the 4-PIN design that is unique. Yes, we use the unique to control the different changing colors. In general, we connect the led strip with the 4-pin male extension cable and then connect to the next RGB strip with the female extension cable.

We can supply the RGB extension cable 30cm,50cm,1m,2m,3m,5m and 10meters length.If you need more length, we can supply.
The extension cable is the best manner from the led power supply to led strip light. They are not only used to the cut strip light but also used the single two reels led strip light. You need to make sure the extension cable that bears the max length. They are very easy to connect and take. Especially, on a project, you need to connect more and more led strip light, so you are not avoiding to use the extension cable.
4 conductor led wire-20AWG stranded wire for RGB led strip light. They have black, red, green, blue 4pin wire.they are parallel line and they are good at connecting between RGB led strip light.
In many conditions, we need to use more wire in the project. If our wire has some different colors, it's too convenient to install. And not mix up the connections.
When using the wire, Sometimes you will connect two wires. Normally, we use the insulated rubber tape, wire nuts or lever nuts. Now we have a butt splice connector. It is very simple and it is long and narrow. You can use these wire connectors for anywhere you want to use. You only make a wire to wire connection.
We have another wire connector," T" tap wire splice connectors. It can divide it into two or three lines and they are easy to splice in new parallel wires for separate work. The connectors use 20-24AWG wire, He is an individual.
Johtopäätös:
I just listed kinds of accessories which I hope you can read it carefully and hope it can solve the problem when you are using the strip.
1、You can check our led strip lights"101 FAQ of LED STRIP LIGHT" it is a good place to start.
2、You can check "how to connect led strip light? (Ultra guide 2019)" This link is very clearly when your study finished, you will be very strong.
3、Many kinds of aluminum profile products let you have another new perception.
4、At last, do it smartly,using an easy way to connect led strip light and power supply!
Kysymyksiä? Kirjoita meille!
7/24 Hours Service, olemme aina yhteydessä sinuun niin nopeasti kuin pystymme, eikä yli 12 tunnin kuluttua viestisi vastaanottamisesta. Jos sinulla on kysyttävää, ota meihin heti yhteyttä. 🙂
F5-6, NO.41 Wanle East Road,
Xiaolan, Guangdong, Kiina.