Moscow, Russia, lighting exhibition interlight Moscow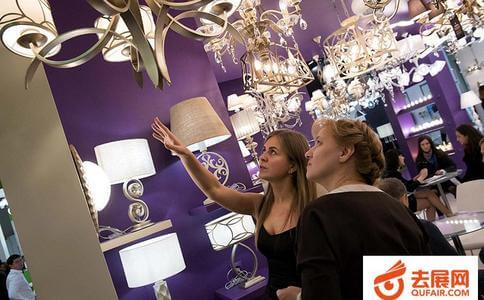 Development time2019.09.10 ~ 2019.09.13
Exhibition industry:

illumination

Holding period:

Once a year

Hosting address:

Russia

 - 

Moscow

 - 

Moscow Ruby Exhibition Center Expocent...

Opening hours: 

09:00 - 18:00

Organizers:

Messe Frankfurt Messe Frankfurt

Exhibition area:

22,400 square meters

Number of viewers:

30155 people

Number of exhibitors:

446 homes
Exhibition introduction
Russia is the country with the largest land area in the world. 98% of its LED products are imported, and the market has great potential and business opportunities. In recent years, with the introduction of government-related resolutions on energy conservation and sustainable development, paving the way for the promotion of energy-efficient lighting technology in various industries. Coupled with the increasing number of new and rebuilt projects and large-scale events in China, the demand for building automation is also growing, bringing huge business opportunities to enterprises. InterLight Moscow International Light and Technology Lighting Exhibition, supported by Light+Building, the world's leading branded lighting exhibition, is the largest professional lighting exhibition in Russia and the CIS countries. The unique concept of integrated exhibition planning provides an excellent one-stop showcase for lighting and construction industry related products! (Group exhibition advantage, scale advantage, service advantage exhibition) In 2016, the exhibition scale was 22,400 square meters, 446 exhibiting companies, and received a total of 30,155 professional visitors in the four-day exhibition.
Note: The exhibition is a professional B2B trade show, open only to the industry, non-industry and people under the age of 18 declined to visit. No retail activities are available on site.
Exhibition criteria
Lighting: decorative lighting, electric light source, LED lighting system, holiday lighting, technical lighting, electrical engineering and technology, building automation, related services, including: lighting design software, lighting construction industry research, professional publications, etc.
Learn More Professional Led Classes Which Less People Tell You Before You Make Mistake.