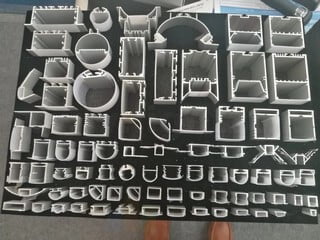 The aluminum profile is the most important part of the strip light. The aluminum channel has a lot of different shapes, such as U shape, V shape, and L shape. It is also very easy to install led strip light.
When it comes to the aluminum channel, many distributors and customers will consider import led aluminum profile from China. Because China has the largest production base of aluminum channels. You can find very cheap prices from there. However, you will meet some problems when it comes to quality control. You know these manufacturers are not the same quality. So you need to spend a lot of time on finding a good supplier from them.
In this case, you have several choices: Find from Google, search from Alibaba, B2B platform, or visit the EXPO.
Find LED Aluminum Profile Manufacturer from Google:
If you are going to buy products directly from Google, it is not a good choice. You may get a lot of results but hardly can see the real factory and real products. Alibaba and Global sources will be a better choice for you
Find LED Aluminum Profile Manufacturer from Alibaba:
There are a lot of strip profile channel suppliers listed on Alibaba. You can find what you want on Alibaba easily. But most of them are trading companies or middle man, they don't have their own factory. Most of them will go to other factories to find the best price and sell it to the buyers. If you want to buy Chinese goods directly from Chinese factories, it is better for you to go to China. Then you can visit many factories with your own eyes.
Find LED Aluminum Profile Manufacturer from Global sources:
Global sources also list a lot of suppliers in China, but they are not like Alibaba which lists all kinds of suppliers. They focus more on factories, not trading companies and middle man. So it is better for you to buy products from Global sources than Alibaba if you want to buy Chinese goods directly from Chinese factories.
Check manufacturer website:
1)Check their Website, is it professional? Can they show the whole process of their company?
2)Check their products, do they have various kinds of products? Or just a few products? If there are only a few products on their website, is it for a long time? Maybe that company only has some old-style products.
3)Are there any case studies on the website? Pictures of finished projects will be better. If there're no pictures, it's hard to believe that. It's better to see some YouTube videos about their projects.
4)Is the price reasonable? If the price is too low or high compared with other same companies, it must be something wrong. So don't choose them if you have no idea about the Chinese market prices. You can ask others who have experience in importing aluminum profiles.
5)Send an inquiry without any request? Are they reply to your questions professionally? Are they reply to your mail on time?
Conclusion
You can search aluminum profile manufacturers in many ways. Then you can talk with the supplier and let them know your request. If you are feeling the supplier is fit for your request and is happy to cooperate with you then you can begin a business with them.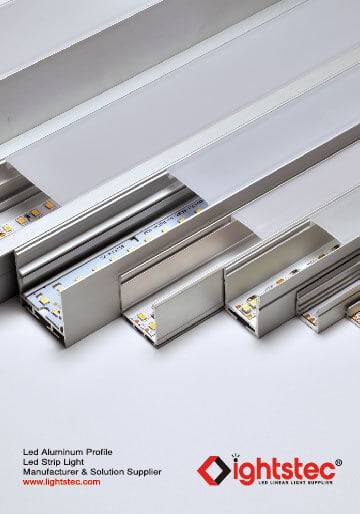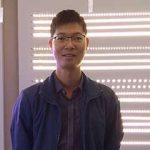 About Author
JerryHu
Founder of Lightstec.Engineering degree.More than 13 years working experience in led lighting business.Familiar with producing led lighting products.This blog share you knowledge and solution in led lighting.Welcome sourcing led lights from China.
Learn More Professional Led Classes Which Less People Tell You Before You Make Mistake.